Luminarts welcomes talented young artists of all social, economic and cultural backgrounds. As a young visual artist, musician, vocalist, or writer from the Chicago area, we invite and encourage you to compete for grants, creative opportunities, and to become Luminarts Fellows.
Non Discriminatory Statement and Commitment to Equity
Luminarts is committed to ensuring equity within its programs and welcomes applicants, artists, audience members, and supporters regardless of race, ethnicity, gender identity, class, religion, sexual orientation, disability, or citizenship status.
Luminarts works directly with artists, jurors, and attendees to make accommodations as needed and holds events at various spaces which are accessible. To request accommodations for Luminarts' programs or events, please contact Leslie Haviland at info@luminarts.org or (312) 435-5961.
Luminarts Fellowship Opportunities
The Luminarts Fellowship includes programs in Visual Arts, Creative Writing, Classical Music, and Jazz. In order to be eligible to apply for the Fellowship Program applicants must be between the ages of 18 and 30, live or reside within Illinois, Indiana, Michigan or Wisconsin, and be currently enrolled in, or graduated from, a degree program, conservatory, or other professional artist development program.
Luminarts also offers extensive opportunities for Luminarts Fellows through Fellow Project Grants to support special residency opportunities, lectures, workshops, mentorship, and facilitated conversations that provide valuable insights into building a successful career in the arts and strengthening our community of participating artists.
Fellow Project Grants
Luminarts Fellows are eligible to apply for funding of projects that break new ground artistically, professionally, and personally. While Project Grants aim to support a broad and diverse scope of career development opportunities for Fellows, Project Grant proposals are strongest when they demonstrate a significant and pivotal impact on the individual Fellow and their career trajectory in the arts.
Applicants must be designated a Luminarts Fellow to apply for a project grant and may request funding up to $5,000. The request cannot exceed 50% of the total project cost/budget. While applicants are not required to live in the Chicago area, they must be able to demonstrate how the funded opportunity will benefit the greater Chicago region. In addition, Fellows can receive project grant support totaling up to $15,000 within 10 years of being named a Fellow. Deadlines to apply are October 15 and March 15 and Fellows will be notified about the status of their proposal within four weeks of the application deadline.
For questions about project grants and eligibility click below or contact the Foundation at info@luminarts.org or call (312) 435-5961.
Ambassador Award
Luminarts Fellows are eligible to apply for $2,500 awards in support of being ambassadors for the Luminarts Cultural Foundation beyond the Chicago region.
The Luminarts Cultural Foundation will accept funding proposals from Luminarts Fellows who have significant projects (performances, exhibitions, readings, etc.) in major markets outside of the Chicago area whereby they will highlight the Luminarts Cultural Foundation's support in tandem with their outstanding talent.
While the available funds should be of benefit to the Luminarts Fellow, a primary goal of this funding is to raise awareness of the Luminarts Cultural Foundation outside of the Chicago region. In accordance with this, awards will be distributed based on the following criteria:
Ambassador Guidelines
Location of the Luminarts Fellow's project
Anticipated number in attendance at event
Anticipated marketing/media for the event
Luminarts prominence in event materials
Luminarts prominence in promotion and media
The use of social media to promote the project and the Luminarts Cultural Foundation and the potential number of people reached
Residencies
Sponsored by Cherilyn G. Murer.
Luminarts Fellows are invited, on a revolving basis, to two annual residency programs for 15 artists each: one at Ragdale Foundation Lake Forest, IL and one at Ox-Bow School of Art and Artists' Residency in Saugatuck, MI. Each residency includes an artist stipend, mentorship, professional development, studio visits, meals and lodging, and unscheduled time to work on projects which residents may not otherwise have the time or resources to complete. Programming is paired with the opportunity to be in community with other Luminarts Fellows, and to connect with professional artists, staff members, and supporters.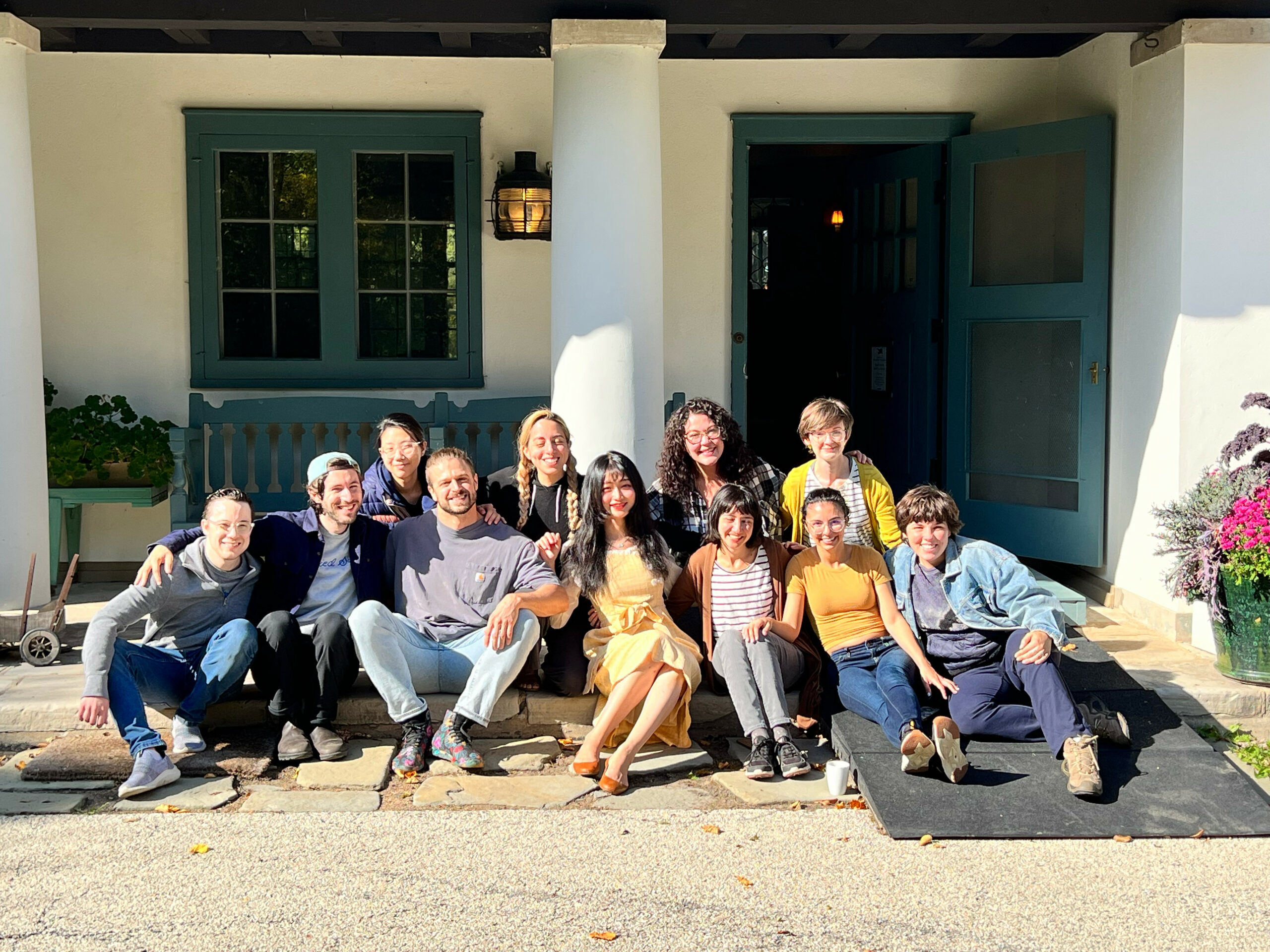 Knowing that many residencies have historically been out of reach for artists of color, low income artists, and other marginalized identities due to location, cost, and systemic racism, we work to ensure that all of our Fellows have access to both residencies on a revolving basis.